Physicians
The Heart of Texas Healthcare System employs some of the best physicians in Texas. All of our on site physicians are exceptional within their fields and have the highest regard for patient care and satisfaction.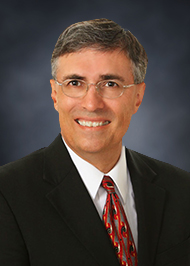 Lonnie L. Vickers, MD
Board Certification: Family Medicine - Board Certified by the American Board of Family Medicine 1985-2013
Medical School: Texas Tech University Health Sciences Center School of Medicine, graduated 1982
Residency: Family Practice, Lubbock General Hospital, residency completed 1985
Fellowship: Fellow, American Academy of Family Physicians
I chose Family Medicine because its philosophy is to treat patients as people with health issues, not simply as "diseases that come to the clinic." In addition to treating illness, I focus on helping people stay healthy, as well as avoid complications of their diseases. I enjoy rural medicine because it allows me to also know my patients as members of the community. My wife and I enjoy the rural lifestyle and believe Brady has been a good place to raise a family. It is professionally satisfying to provide care to a population that is typically under served. I strongly believe that rural areas such as Brady and the Heart of Texas deserve quality health care.
Jo Kitsmiller, PA-C
Specialization: Family Practice
Board Certification: Certified-NCCPA
Medical School: University of Texas Southwestern Medical School PA Program, graduated 1993
I am fortunate to have practiced in Brady for 20 years doing what I always dreamed of, that is caring for families from babies to grandparents. I have been able to watch the first children in my practice grow up and now they are bringing their children to see me for their care. It is an honor to be entrusted with the care of someone's children and for their aging parents. I moved to Brady from San Angelo to start practicing after I finished PA school and fell in love with the community. I have spent my entire practice life here in Brady with Dr. Vickers and I hope to continue to serve the community until I retire.
Elizabeth Sparkman, ARNP
Education: BSN & MSN Allen College - Waterloo, Iowa
While living in rural Iowa with my husband and eight children, I returned to school and completed my BSN and MSN from Allen College in Waterloo, Iowa. I then moved home to Texas to begin my career as a Nurse Practitioner. As an ARNP, I desire to educate my patients and their families, instilling in them the ability to make the best choices for their own personal health and well-being. My goal is to be a caregiver who always takes time to serve my patients, their families and those in the community while providing outstanding medical care.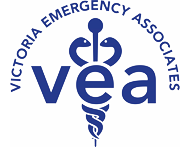 Victoria Emergency Associates
Victoria Emergency Associates was founded in 2002 by Dr. James Brand, President of VEA. Since then, VEA has been providing extraordinary care and expertise to the communities it serves, along with the highest quality management and staffing to its partner hospitals. VEA's executive team brings more than 100 years combined professional experience in emergency medicine. VEA is dedicated to caring for others when they are at their most vulnerable, delivering expert treatment with kindness and compassion.